Best Productivity hack for Designers and Startups
Loop Pro X helps you create outstanding websites, webapps and widgets in record time.
Thereby enabling you focus on other important aspects of your project
Preview Loop Pro X
Compatible with figma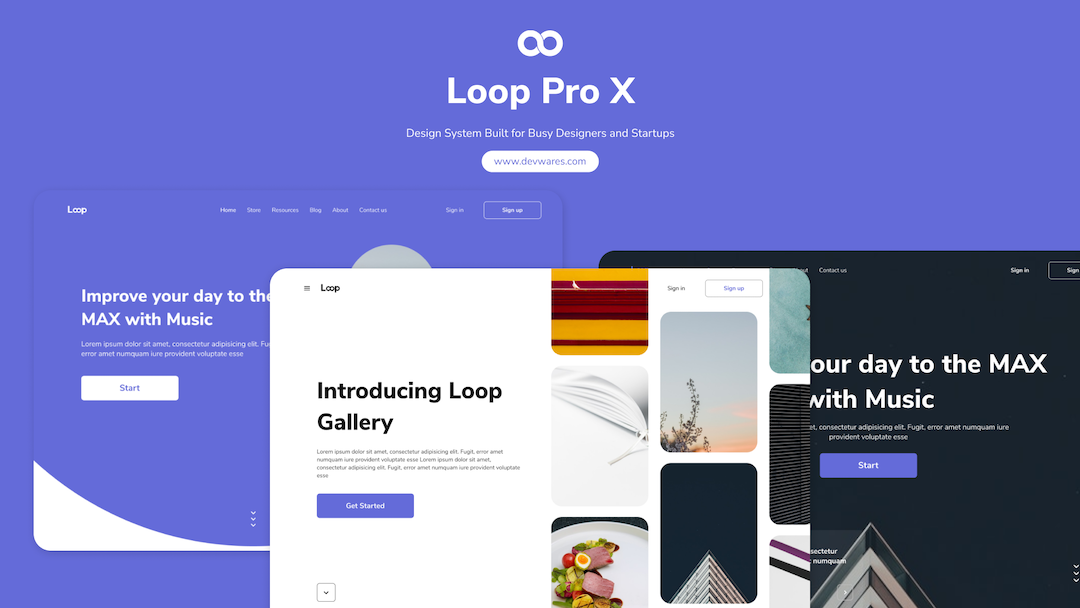 Consistency in Design
Loop pro x makes it possible to keep your designs consistent and unique across all platforms. You dont need to rethink your design each time when designing another mockup and you can easily edit your designs while still being consistent
Get Loop Pro X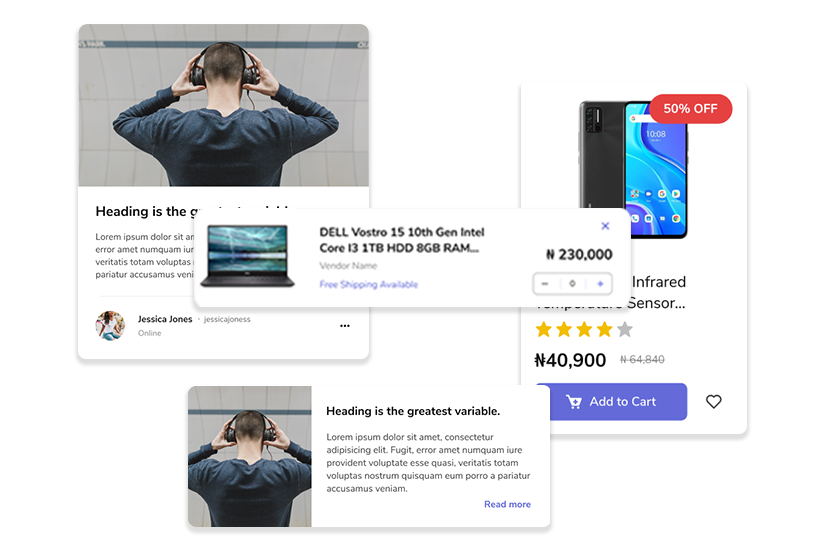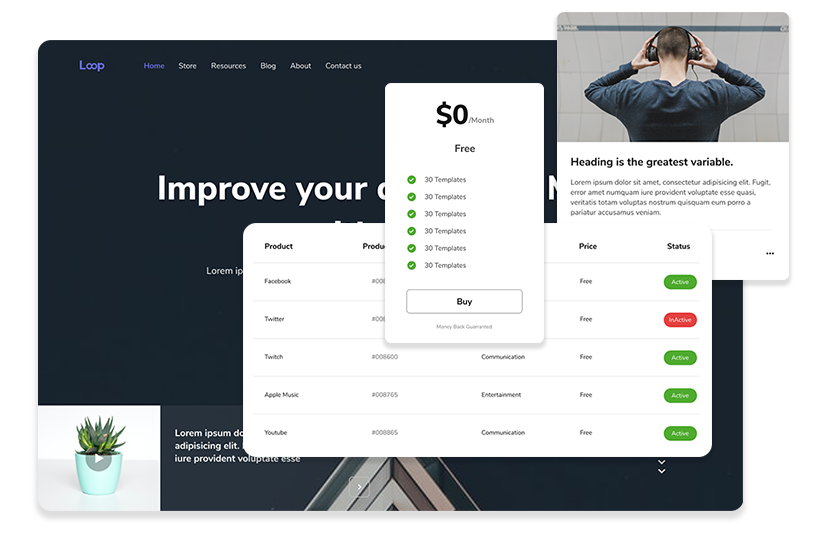 Robust UI Collection and Variants
Loop Pro X comes with a large collection of components which can be used to create any webpage and a lot of useful overrides and variants for customizing components
Preview
Dark Mode
Loop Pro X comes with light and dark mode for all the components, predesigned pages and templates to give you more choices on how you want your designs to look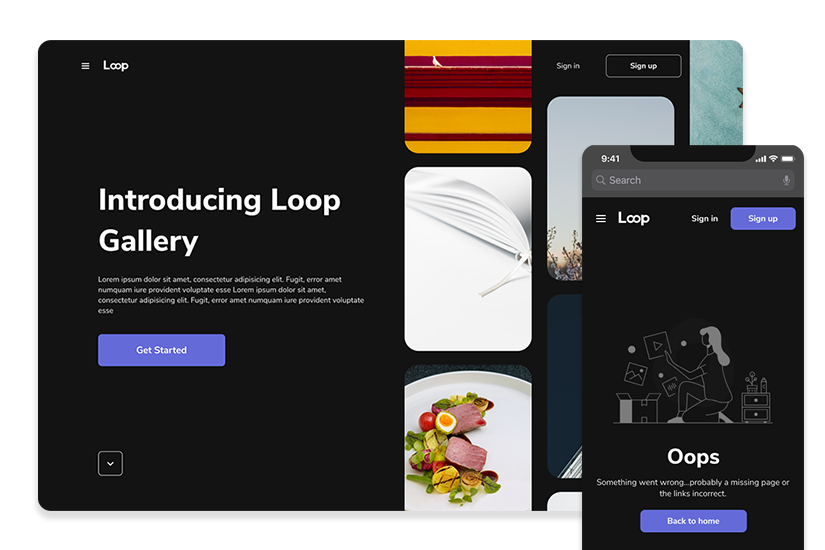 Create an awesome landing, product, about page, or agency website with our pre-designed templates.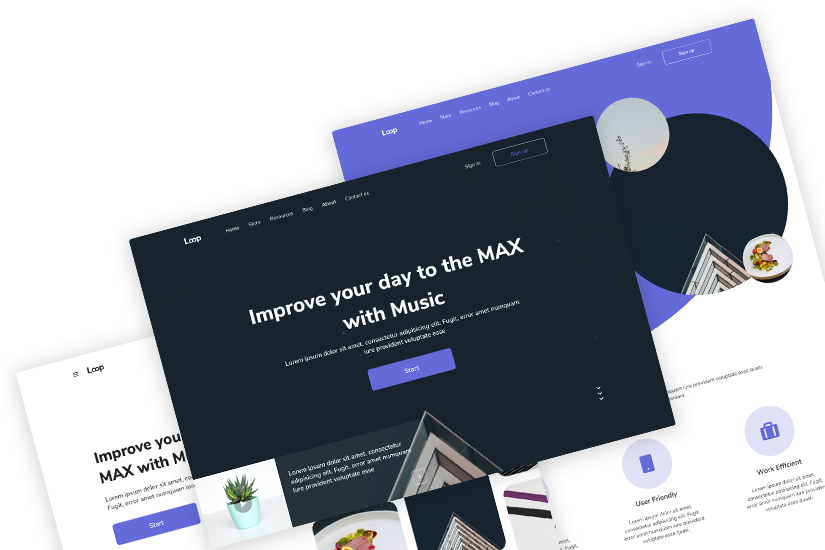 Predesigned landing pages, templates and sections
Loop Pro X also comes with predesigned layouts, landing pages and sections that can help you get started faster on your designs. This can also be customized easily with the different variants available in loop
Preview Pages
Desktop and mobile versions of templates
The desktop and mobile versions of different pages, templates and layouts is also made available in loop. This enables you to see how they can look on different screens.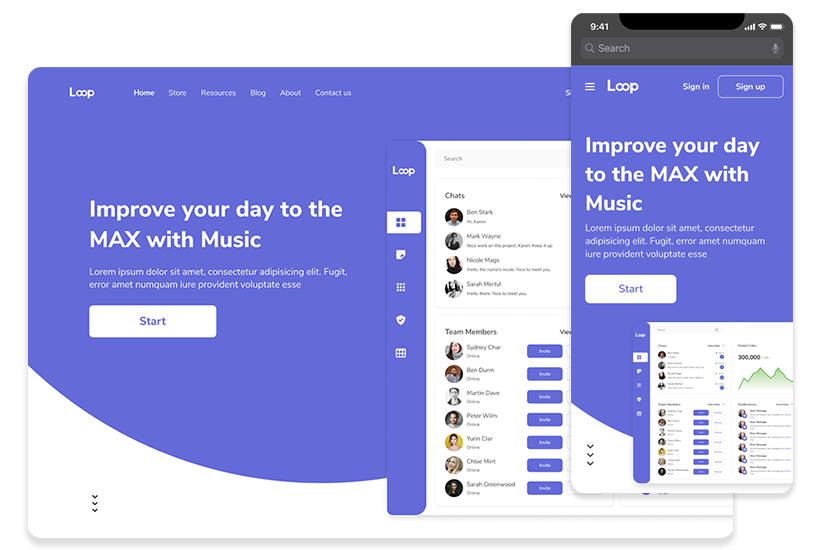 Become productive in your design process
As a designer or startup owner you can get your design tasks done in record time instead of spending hours creating new components and pages.
Get a limited lifetime deal which includes future updates of Loop Pro X at a dicounted pre order price now
Personal
$39
For personal use.
Personal License
Figma files
Color Variables
Color Palettes and typography
Free fonts and icons
900+ UI components
40+ pages
Dark mode components and pages
Mobile page version
Desktop page version
Pick for Personal use
Team
$72
For Team use.
Team License
Figma files
Color Variables
Color Palettes and typography
Free fonts and icons
900+ UI components
40+ pages
Dark mode components and pages
Mobile page version
Desktop page version
Pick for Team use