Contrast Angular Admin Dashboard (Free)
Beautifully designed, responsive admin dashboards to power your admin websites and apps. Built with today's standards and developed with the best tools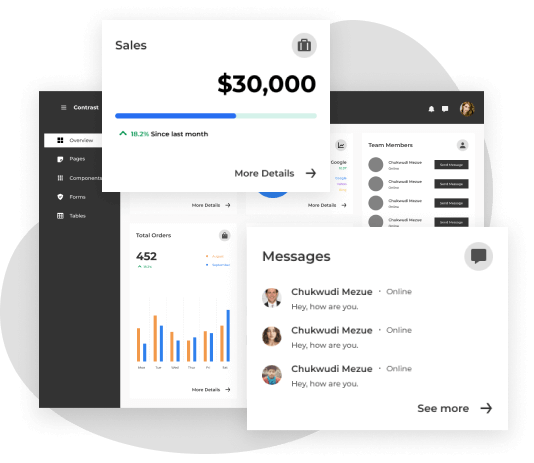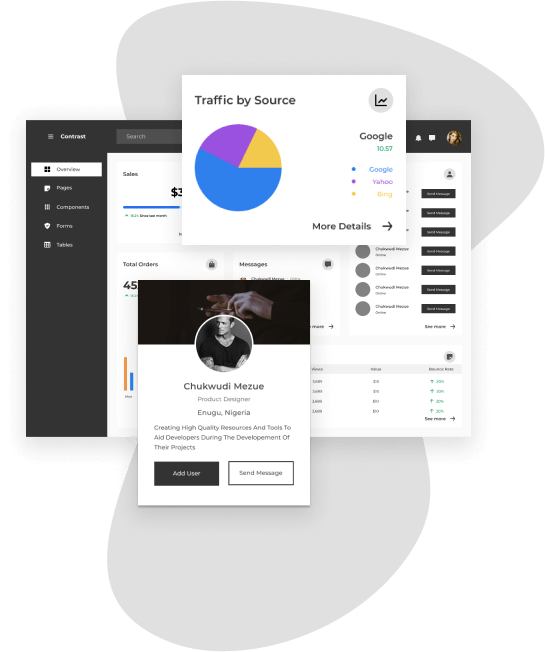 Bootstrap Dashboards created to showcase all your important information in a glance
Contrast Bootstrap admin dashboard was created with components that lets the user see very vital and important information in a glance. It was designed with different types of components used to showcase different types of data to the user.
Freely tweak the bootstrap dashboard to suit your personal needs by easily editing some of the components using the contrast documentation.
Get Admin Dashboard
Awesome Features
Easy Installation and Use.
Get started using this template without much hassle. You can get started by installing the dependencies and running the project on your local machine
Free for personal and commercial usage
This template has been made free for anyone to use in their personal or commercial project
Frequent Updates
Contrast will be updated frequently to keep everything up to date and implement fixes
Technical Support
We are here to help with any issues you might have. You can always contact us if there is any
No Jquery
Contrast does not use jquery and all the components are isolated from each other to encourage modularity and reusability
Fully Responsive Template
We designed the admin dashboard template to be responsive on any screen. Every component was built to adjust based on the screen you are using.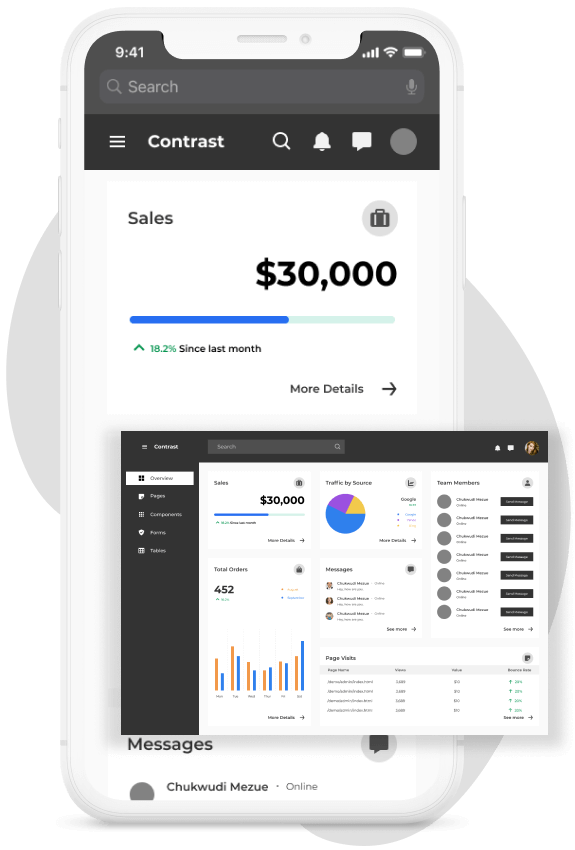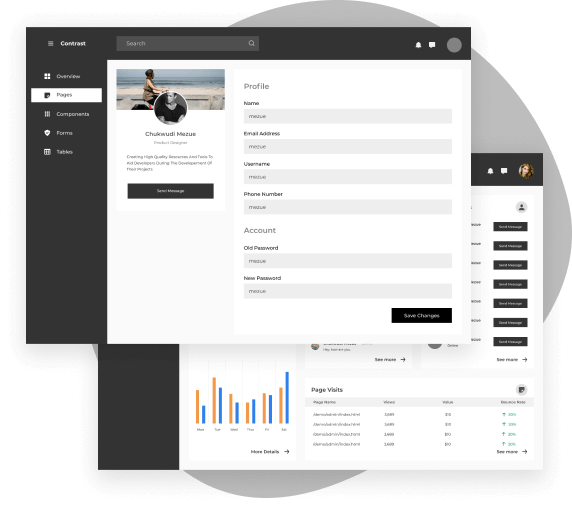 Give your admin website/apps a refreshing look
The Contrast bootstrap admin template was built from the ground up with the end users in mind. We made sure to make the interface very intuitive. Get started using the Contrast admin dashboard today for your various projects.
We also designed a Contrast Bootstrap Admin Pro Template to give you access to more amazing features and improvements. Have a look.